snapshot
"…lastly, i think i take everything too seriously. most of all, i think i take myself too seriously. it's more than just thinking too much. i have a hard time believing that someone can know all of me and still love me. that i can be such a brat to someone and they can still sit and listen to me whine and cry. that a love exists that can cover a multitude of sins. and it is...
toooooo much happening at once. not enough time to process, not enough time to enjoy regret dwell embrace apologize  reflect just not enough time
consistency. incredible power in consistency. 
nowhere to run… bc in the end you're still running.
leaving for west virginia in a few hours… whats on my mind? 1. wish i read up on tough mudder earlier than just now. HAHA whooops…http://www.gq.com/how-to/rest-of-your-life/201211/fighting-weight-tough-mudder#slide=1 2. wish i were katniss everdeen. or had the foresight to prepare to dress like her. 3. i just want to cross the finish line in one piece, injury free, acts of terror free...
오늘저녁에 우리엄마가 드디어 이해하기 시작했다고 자랑했는데 그게 전여아니었군. 참 실망스럽다. 오늘진짜 고무적인 날이었는데… 
an unconventional fling weekend's sobering thought
Wow. This could not have been written more for me. When I'm not distracting myself or even if I am, I've just been feeling very… Tearful. It's been freaking me out just how strong and idiosyncratic these emotions are, but here is hope and reassurance that after this comes joy— not because hard work will make it worth it or because I have the willpower to consider my...
much of pain is self-inflicted.
expectations come from the devil.
my two loves :)
obsessed with this: http://www.buzzfeed.com/ciarapavia/the-art-toast-project-teaches-us-that-its-okay-to-9umb The Art Toast Project consists of edible remakes of major works by famous artists, using a piece of toast as the canvas. The idea was based on the literal interpretation of "food art" and the desire to make art more accessible. Why? (you may ask) BECAUSE IT'S FUN!...
Whether I want to love you or not,  whether I want to obey you or not, whether I want to ask for your grace and mercy… or not. I need you. 2 Remember how the Lord your God led you all the way in the wilderness these forty years, to humble and test you in order to know what was in your heart, whether or not you would keep his commands. 3 He humbled you, causing you to hunger and then...
i thanked my struggles the other day. today, i curse them. the struggle can still be redeemed. but the sin cannot. i curse my sin. but i am so jaded by the struggle.  probably because my pride has made me try to kill my sin with my own strength. it hasn't worked. i need godly strength. my pride keeps me from asking for it, relying on it, drawing from it. lamentations 3:17-33
manna
it's been so long. that statement can mean a lot of things. today i just want to reflect on this:   13 So now faith, hope, and love abide, these three; but the greatest of these is love. (1 Corinthians 13:13, ESV)   Love. It all comes back to Love. We are taught and shown love at a young age, whether we watched it between our parents or felt it from our families.  Then maybe if...
to the person following me in private and liking things in private… i notice you. who art thou?
wedding cheese
1.Grand Brie: A mild flavoured, soft white mould cheese with a creamy flavour. 2. White Rock with Cranberries:White veined blue cheese with added cranberries and natural fruit essences. A lovely combination of sweet fruits and tangy blue cheese. A great favourite in the tasting room at the farm! 3. Blue Rock:  A full fat blue veined award winning Roquefort style cheese, with a rich flavour...
"How many brothas fell victim to the streets Rest in peace, young nigga, there's a Heaven for a 'G' Be a lie, If I told you that I never thought of death My niggas, we the last ones left But life goes on….." —t.a.s. RIP.
Why do you blog?
I asked this to someone recently… Only to have it asked back to me. I'm sure I gave whatever answer I thought best at the time… But now as I lie in bed (when I should be sleeping so I can wake up for clinical tomorrow!!!) my answer is not as simple. I just read through my dashboard and was stumbled, encouraged, convicted, turned off, and challenged. All by different posts. ...
people.
and yet, people. the kind that restore your faith in all things good… the kind that make it easy to love those who are not as easy. including yourself. "good people" you know them. the kind of person you hang out with and that person leaves and you turn to your other friend and you say, "that person is 'good people', na mean?" dont be fooled by the...
PEOPLE
dont know how to get closer to one cant get far enough away from the other some are just in their own world, oblivious yet omniscient (or so they think) the rest… the rest i would like to believe are out there, like me, dazed and confused out of their minds.  i dont have a clue what to do with myself. not a damn clue. people.
http://www.viddler.com/embed/70d1d214/?f=1&offset=0... →
woah. totally was not expecting to get emotional…
dear sweet sweet holy spirit, thank you for today's convictions. bread and water from you alone satisfies. your perfect design renders me speechless. thank you for knowing me. love, jisu
i came here to write something really light. and then i saw something that made my insides churn. i wish it would just stop.
inspired by dan park to free flow some thoughts… but his list is pretty hard to follow :p quentin tarantino must have had either an awesome or messed up childhood. and i would love to have dinner with him. i climbed a fence and walked across train tracks to catch up with the sixers. and missed them by 2 minutes. xfinitylive favorited my tweet. relationships might be harder work than i...
LOLadelphia!: Today I encountered a guy named... →
i take no responsibility for said dude whose name is brian or his actions… but i am pretty disappointed that you would judge the rest of upenn based on this one dude's actions. irony at its best, wouldn't you agree? stereotypes are stereotypes, i get that. and sure, ive had my fair share of frustrations with people at this school who come from wayyyy different backgrounds than...
what i submitted to my teacher for an assignment...
Sometimes—no, a lot of times—I forget why I chose to switch into the nursing program (I started in the College and internally transferred after freshman year). I don't know why, because it never used to be like this. I used to be the annoying friend who would always come home from class and rave about what I had learned that day or about all the cool things I did or saw in clinical. I used...
i would just like to formally apologize to everybody out there for my rotten behavior the past few months. i dont even recognize the person ive become anymore. it hurts me to think of the people i must have hurt along the way. and makes me wonder about those who've stuck around. and those who havent.  little by little i let my heart seek solace in things that weren't… healthy....
what about life without standards?
what happens when you live life without rules?
Thought from the sky...
Why are good movies so good? Just watched looper. Made me wonder what movies will turn into in the future. Make your own alternative ending? Virtual reality simulation? Ew. Looper… Made me appreciate JGL even more. Tehehe :P brilliant.  A mother willing to die to save her son. A man willing to kill to save his wife. A boy angry and alone. Could I make the same choice? But before that I...
The hobbit was meh. Les miserables was good. The singing was a bit much after two hours hahaha but Anne Hathaway gahdanggg and Latina chick was good. But her role sucks dooookie. Sucks to be herrrrrr. But also she made some dumb decisions. And ahh Hugh JACKMAN… Honestly was never a real big fan until I saw him in person (swoooon) and his role in the movie seems to fit him so well! Les...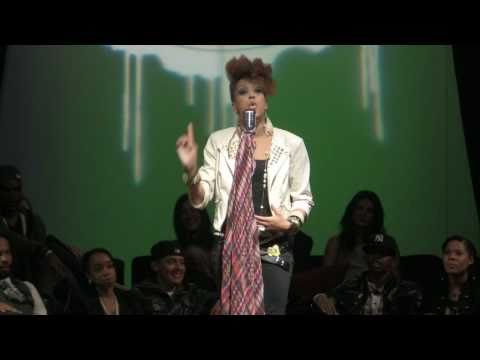 oh, woah. it's december 1st.
그때 귀막힌 가시내…  아버지말씀을 그렇게 귀한것인지 몰랐던 가시내…  아직도 배울게 많은대 아버지의 조언을 이제 못듣는 가시내.  무식한 가시내. 부족한 가시내.
"I had heard of you by the hearing of the ear, but now my eye sees you;..."
– (Job 42:5-6 ESV)
"My Ex-Husband Asks Me Who Reads My Rough Drafts"
Alison Townsend No one, I say, over Thanksgiving dinner at the Fess, the rhinestone ear-rings I bought to please my lover brushing my cheeks like cool, knowledgeable fingers. Then I amend that to: Well, my writing group does, of course. But mostly I read my own rough drafts now. I don't know why he's asking or what it matters, the two of us poised at opposite sides of the table,...
on to more interesting political news... →
too controversial to write a cohesive post on cannabis but a conversation to be had, indeed. ask me in person, playas and playahatas alike.
"The heart is deceitful above all things, and desperately sick; who can..."
– Jeremiah 17:9
Noah on My Mind →
"One last example, from Bangladesh: Mohammed Rezwan, a local architect, has designed "community lifeboats" that serve as floating schools, libraries and health clinics. With sea levels rising, nearly 20 percent of the land there is predicted to be under water by 2050. The low-lying Ganges-Brahmaputra Delta, the most densely populated area in the world, will flood. Working with native boat...
cool guy →
now that my tuesday/thursday evenings are finally free again… east passyunk adventures? womp.